How to Install PowerShell Help Files/Documents? You don't need to looking up online and we share here –
At first, open the administrator command prompt.
Just run PowerShell from CMD.
Now you would see the PowerShell prompt. You need to run the command (cmdlet) update-help and you have done. The command an automated installation of all help files.
Check Also: How to Reboot Windows from PowerShell


Once the installation is completed, you can start using get-help on any topic. If I wanted to find PowerShell commands to reboot the computer. So, at first, you need to look up for help on the reboot. It will show two cmdlets that are related to this. Then you select the restart-computer. You can use get-help again to get the syntax and other details for the command I needed.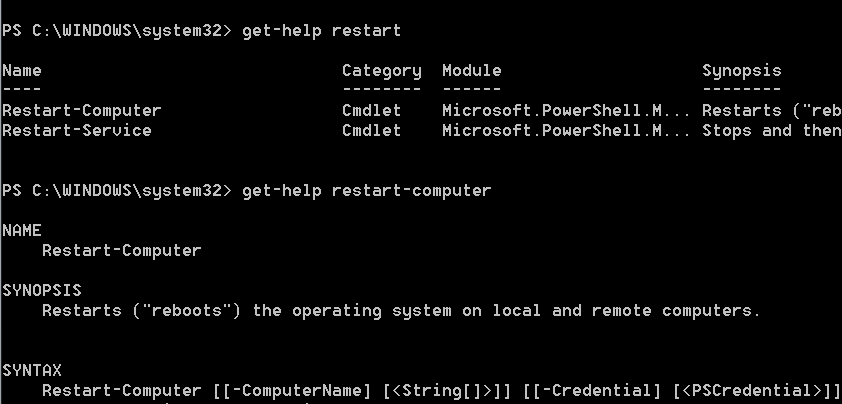 Read Also: How to Start/Stop Service from PowerShell