If are you a firefox user and Firefox is working slowly? Let's see – How to Speed Up Firefox Browser with more Faster on Windows 10? The browser is one of the essential tools for browsing anything on the internet. We can get any information from the internet quickly, but without using the browser, we can't search for anything. There are different web browsers such as Google Chrome, Mozilla Firefox, Safari, Opera, and more. Mozilla Firefox is one of the best top popular fastest web browsers, used by all computer users.
Mozilla Firefox has a lot of customization features and fast speed web browser. So people like to use it more. Sometimes we see Mozilla Firefox works to slow down. Internet users don't want to use slow-speed browsers, and the slow browser is always troubling and annoying for the users.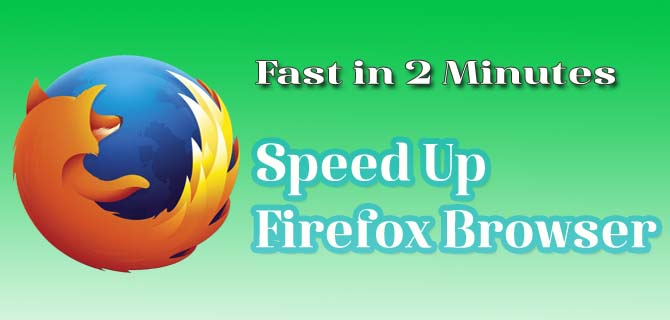 There are some sudden reasons why we do not get the actual services from the Firefox web browser. So you should make fast your web browser, so then you can browse anything easily. Just follow my tips and make Mozilla Firefox speed up more quickly.
5 Ways to Make Firefox Faster & Speed Up Firefox Browser –
1) Clear the browsing history –
We browse for a long time anything in our browser, so a lot of cache and cookies store in our browser history, and it's the big reason for getting firefox slower. So you should always keep clearing your all browsing history. It's one of the most effective ways to make your web browsing faster. So keep deleting browsing history.
Firstly Go to open Mozilla Firefox and Click on Menu. Then Go to History Select To Clear Recent History and Click on Clear Now.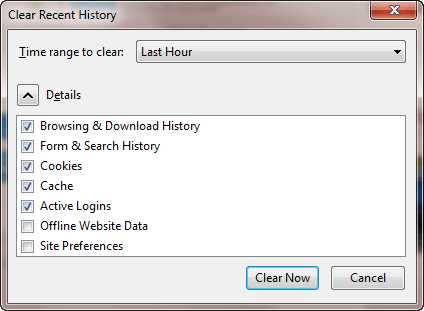 2) Keep Refreshing Mozilla –
When your browser works to slow down and face many troubles with Firefox. Just clear the history and refresh your browser. It's another superb way to make Mozilla Firefox faster. You should remind yourself that when you are upgrading your browser, Firefox creates a new profile folder and backups up all the data in this folder.
Just type about: support in your URL bar of Mozilla Firefox and Enter. Then you will see an Option "Refresh Firefox.." on the right side.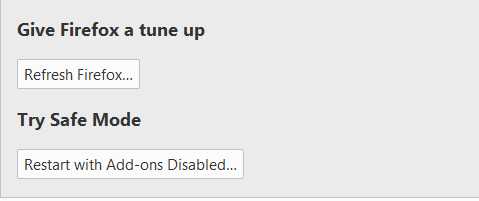 3) Keep Update Firefox –
Mozilla Firefox always keeps updating its features and the latest version is still better than you used before. So you should always keep up to date with your browser for better faster and increase its speed.
Just Go to Click on Menu, then click on About Firefox and Automatic open a new window, and you will see Firefox automatically begins to check updates and download automatically.
4) Enable Pipelining –
Pipelining is the feature of Firefox which is made in the configuration. It's the way to make Firefox faster. It allows Firefox to throw many requests to the web server within a little time. So, you have to know how to enable pipelining.
Step-1: At first type about config in your URL bar of Firefox and Enter
Step-2: After entering you will see plenty of configuration. We need to "network.HTTP.pipelining." So, type network.HTTP.pipelining in the search box, below the URL bar.
Step-3: this time you will find to see the configuration of pipelining. Then double click on network.HTTP.pipelining to change into right from false.
Step-4: Now just change the network.HTTP.pipelining.aggressive and network.HTTP.pipelining.SSL into true by double click.
Step-5: Finally set the network.HTTP.pipelining.max requests to 8 it will by default set to 32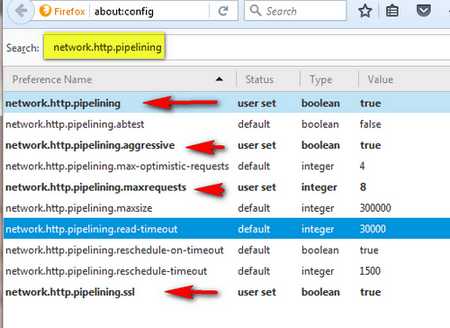 5) Enable HTTP Cache –
HTTP cache option is the way to make faster Firefox. You can enable it in Firefox, and it helps to solve some browser problems and also reduce UI lags.
Step-1: type about: config in the URL bar and then enter.
Step-2: Now you have to type in the search box "browser.cache.use_new_backend."
Step-3: Now double-click on it and change it to 1 from 0.

Remove Toolbars or needless add-ons –
Most of the time we need to use different add-ons or extensions for various purposes. But a lot of toolbars or add-ons are the big reason for slowing down your Firefox. So, you should need to use only essential add-ons or toolbars, and unnecessary add-ons or extensions removed from our browser.
Use Speed-up Extension – There is some extension that can be made fast and smooth for your Mozilla Firefox.
Example:
Faster-fox: https://addons.mozilla.org/en-Us/firefox/addon/rsccmanfasterfox/
Better-fox: https://addons.mozilla.org/En-us/firefox/addon/betterfox/
Speedy-fox: http://www.crystalidea.com/speedyfox
You may also Like: Clean Master Vs CCleaner for PC: Difference & Which is Better?