This article is covering – how to open Control panel in Windows 10 easily. I hope every Windows operating user know about, control panel. It's the main platform on the Windows operating system contains the many customize setting options. If you want to change any setting, you need to use the Control panel on your Windows operating system. You can easily access it through shortcut key, from the start menu, windows explorer, power user menu, via command line etc. We share here how can you open it easily by command line or command prompt. Let's see-
How to Open Control Panel in Windows 10 –
Step-1: At first just launch the run box – using hit the Windows+R button.
Step-2: Now just type on cmd in the run box.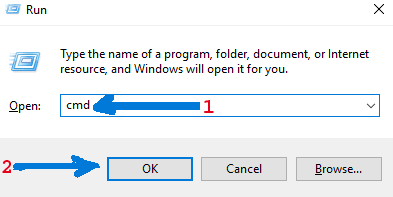 Step-3: Hit enter and just copy the below command and paste into the command prompt.
start control
Step-4: Now just hit enter.
How to Open Control Panel on Windows 10 from Start Menu –
Step-1: Just click on the Windows Start Menu from the Windows icon. (Pic below)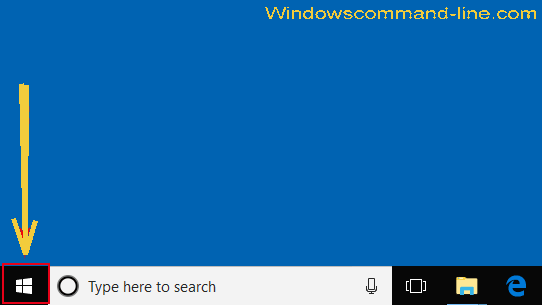 Step-2: Just scroll down and W letter comes to view and just press the Windows system. You will see the Control panel.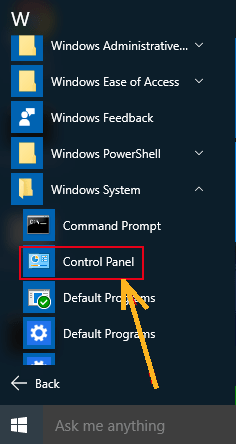 Open Control Panel on Windows 10 From Settings –
Just use to hit the Win+I button for open the setting app. Just type the Control panel. Then you will see it from the left side of the search results below.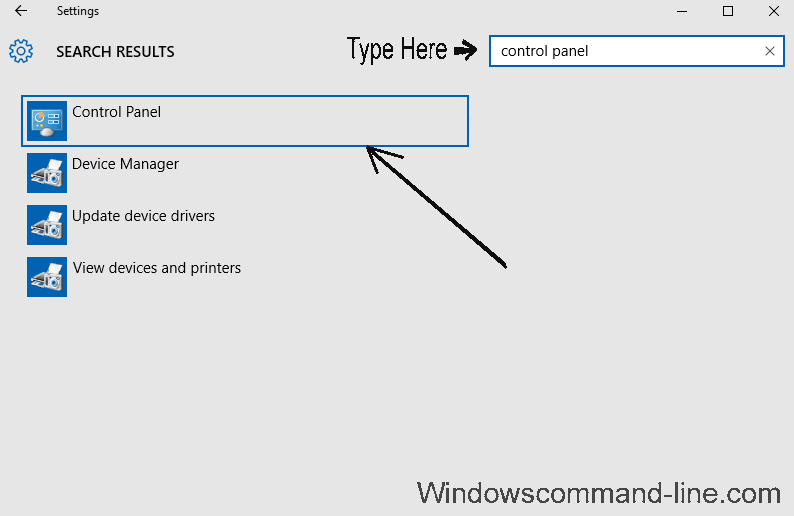 Closing Word: I hope you understand, various way to open the Windows control panel. You can use the shortcut key, from the run, as administrator, command prompt, from settings, using the keyboard, etc. If you face any problem, just comment below for a quick solution.
Check Also:
How to Turn Off Windows Defender in Windows 10 Completely
How to Run Command Prompt as an Administrator
How To Delete Temp Files Using Command Prompt