We know, Bitdefender is the top popular security products. This security software can be protected your device against all types of malware, adware, spyware, and many more online attacks. If you want to disable, stop, remove or reinstall the Bitdefender completely from your Windows 10 or other operating systems. Just follow the few steps below to successfully uninstall. Let's see –
How to Uninstall Bitdefender Windows 10 –
Step-1: Firstly, go to the start menu, then click on settings.
Step-2: Now click the system icon in the setting section, then click on the Apps option.
Step-3: Now you need to find the Bitdefender 2019 in the apps and features tab.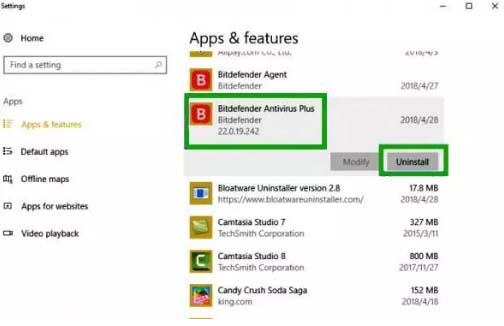 Step-4: Then select to uninstall.
Step-5: Just click to uninstall button to confirm again for your choice.
Step-6: Now click on remove and choose your desired two options – I want to reinstall it / I want to permanently remove it.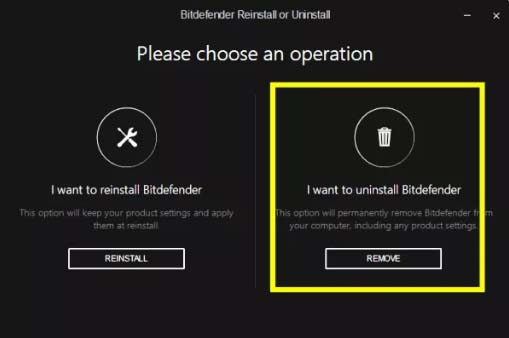 Step-7: When you select your desired option then, click to continue.
Step-8: Next few moments wait for uninstall processing to complete successfully, then reboot your system.
How to Remove Bitdefender from Windows 10 by Tool:
At first, you need to download the Bitdefender official Removal Tool and its provided by Bitdefender corporation.
For Uninstall the Bitdefender Antivirus Plus 2019:
Download – From HERE
Uninstaller Tool for Bitdefender Total Security 2019:
Download – Click HERE
For Uninstaller the Bitdefender Internet Security 2019:
Download – From HERE
Just download and double click to install it. After launching the software and just follow instruction by the followed screen.
When you have done to remove Bitdefender products from your PC and restart the computer.
If you use Bitdefender Trial version product, you need to download below removal tool.
– Click Here.
Check Also –
Uninstall Norton on Windows 10 – Guide Line
Remove Malware from Windows 10 – Step by Step
How to remove Adware from Windows 10 Completely