Do you know, what is notepad? Normally it's a built-in Windows operating system and uses this app you can edit any file with this Notepad. You don't need any third-party software like a text editor to edit any HTML files easily. Notepad gives you full facilities even if you can edit any Web page. Sometimes most Windows users can't easily open the Notepad on their device.
Notepad very lightweight application and easy to use. You can create any shortcut note and save it with this Notepad. A different way to open this Notepad on your Windows device. We share here, some important ways to open this application. Let's see –
How to Open Notepad in Windows 10 –
Step-1: Open the Command Prompt on your device easily. You need to know, how to open the Command Prompt.
Step-2: After opening the command prompt section and you need to type the below command and hit enter.
Notepad.exe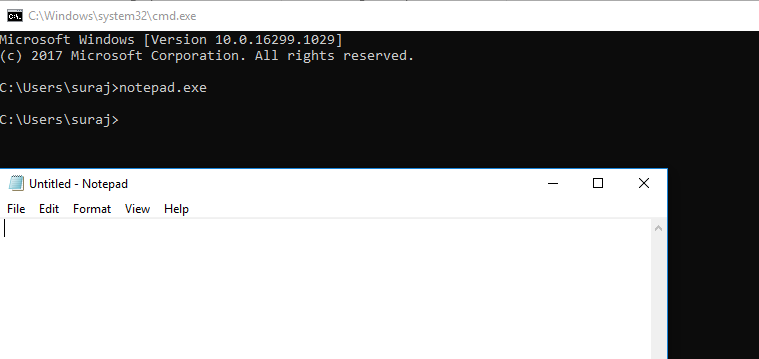 Once you have done this and the Command Prompt automatically opens the Notepad on your device immediately.
Another Method – How to open Notepad via Run Command?
Step-1: At first you need to hit the Windows Key + R and just type notepad.
Step-2: Then hit Enter and press OK to open the Notepad.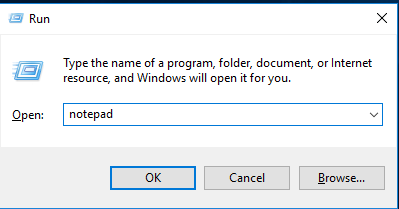 Alternative and Easy Method – How to open Notepad by Start Menu?
First, open the start menu.
Secondly, navigate to all apps, and after opening the Windows accessories and choose open the Notepad.


Other Article –
How to Run Command for Remote Desktop (RDP Client)
How to Open Chrome Browser from Command Line