The Run/command prompt command opens the disk management console. Partitions and drives can be created or deleted in the disk management console.
The disk management console can be accessed by executing the command diskmgmt.msc from the Run dialog box.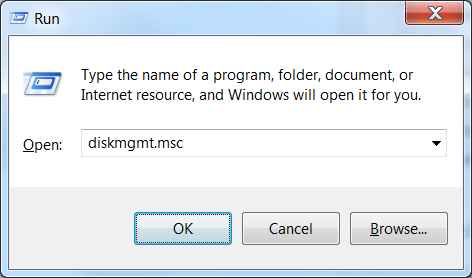 CMD can be used to execute the same command.
c:> diskmgmt.msc

FAQs –
Question: What is Disk Management?
Answer: The Windows Disk Management utility replaced the fdisk command in Windows 7 and became widely available later that year. In addition to viewing and managing their hard drives, users can also manage the partitions associated with those drives.
Question: How do I get to disk management?
Answer: Click the Start button then select Disk Management from the right-click menu (or long-press it). Help with cleaning up disk space in Windows is available at Disk cleanup in Windows and organize your drive.