Glarysoft gives officially, the Malware hunter pro license key 2023 free for a 1-year download. Malware hunter pro is one of the best security software for PC against all types of malware, viruses, and any other threats. This security software not only protects your system device but also speeds up and cleans up your system. It's working on your system device to protect offline and online from any type of malicious threats.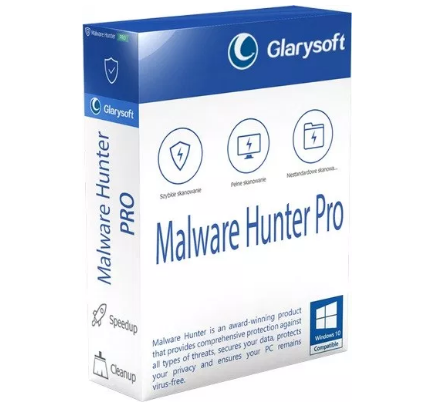 Malware Hunter Pro Features 2023 –
User-friendly interface, all-in-one security software, and easy to use.
Three types of scan modes – Quick, Full, and Custom scan.
Powerful security keeps protection against all types of viruses and threats.
Automatically boosts your PC speed and detects any stubborn malware.
Protect the privacy system with secures any personal data.
Real-time protection and removal of any types of threats.
Clean up your system and don't slow down your device.
Optimize the startup setting, system service, and network settings with the scheduled task.
Fixed any PC errors, crashes, and more options.
Always up-to-date and secure.
Read: Anti Malware Software Developed by Symantec
How to Get Malware Hunter Pro License Key Serial Free for 1 Year?
Malware Hunter Pro key is priced at $39.95 per one-year subscription. But you get it free and it is an official giveaway offer from Galarysoft (limited time). Follow the steps below –
Step 1: Go to Visit – Giveaway Page HERE. [Limited time period]
Step 2: Then enter your valid email address and submitted the Recaptcha for human verification (check the box – "I'm not a robot").
Step 3: Next click the button – Get my key now.
Step 4: Go to check your email inbox and you receive a confirmation email from Glarysoft.
Step 5: Now open the email and click the containing link for creating an account.
Step 6: After creating an account, you need to log your myaccount.glarysoft.com
Step 7: You will see malware hunter pro new key will appear and you need to download Malware Hunter Pro – Official Download.
Step 8: After downloading install the software and when it launches then enter the license key.
That's it and enjoying the software. You can get 1 year of free updates. I hope you enjoyed this article and read successfully malware hunter pro reviews. This security software ensures you remain virus-free. Face any problem and comment below for a quick solution.
Check other Giveaway –
How to remove Adware from Windows 10
How to Remove Malware Step by Step [Windows 10]