This article talking about, how to password protect folders on Windows 10 PC easily. Often, we need more individual security for any secret file or folder. If you are Windows 10 user, you can easily prevent files and folders by password protecting without folder lock software. If you share a computer with others, you must protect your personal file or folder with a secret password. Let's see-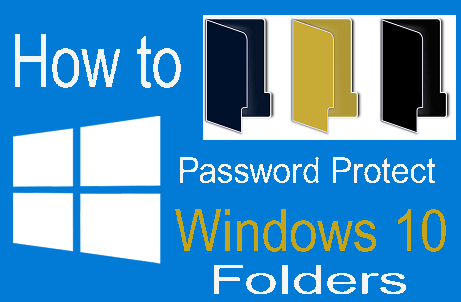 How to Password Protect Folders in Windows 10 –
If you used a professional Windows 10 edition, you can easily encrypt a file or folder. Just follow the instruction below –
Step-1: Just right click on folder/file on your computer. Then click on properties in the contextual menu.
Step-2: When appears properties screen then make sure you are on the General Tab. Now just click on the Advanced button.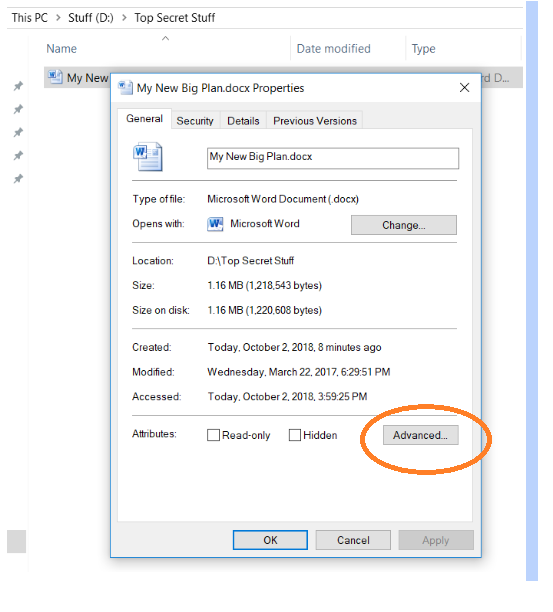 Step-3: Now, check Encrypt contents to secure data.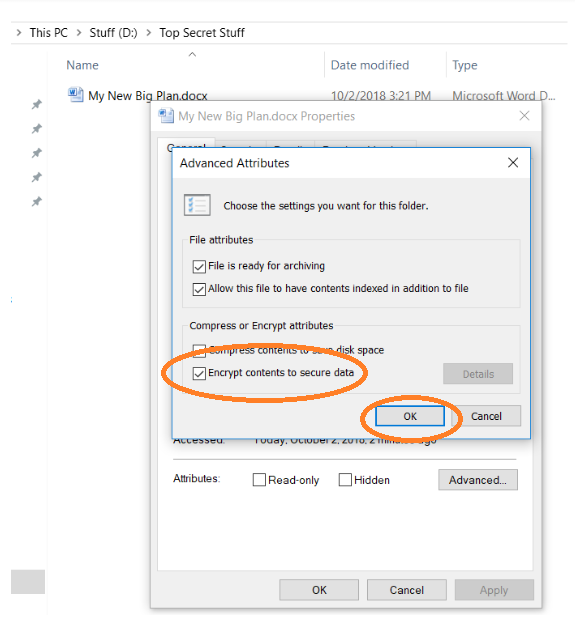 Step-4: Just click on the Apply button and OK.
Step-5: After you hit the ok button, Windows asks whether you just select to encrypt the file only. Once you have done it, you will see the yellow lock on the file icon.
If you want a create new content to that folder, it will show you automatically encrypted too.


Password Protect Folders in Windows 10 by Third Party Software –
All home edition users, you can easily choose the third party tools for password protecting anything. It is an easy way to protect anything on Windows 10.
We share here, Protected Folder security tool. This tool can be protected by multiple files and folders on your Windows 10 computer. User-friendly interface and one master password protect all of them. If you use a protected folder is free and you can use it up to 20 times. But if you needed more protection, you need to pay $19.95 per year for use.
Check out others article –
How to Disable Windows 10 Password Using Command Prompt
How to Turn Off Windows Defender in Windows 10 – Step by Step