How to Disable Fullscreen Optimizations in Windows 10 Step by Step. Normally fullscreen optimizations enabled by default in Windows 10 operating system. You need to know how to disable it for Apps and Games easily. How to Disable Proxy Settings in Windows 10
How to Disable Fullscreen Optimizations in Windows 10
At first, create a restore point and this option no longer available Windows 10 build 1803.
How to Remove Malware from Windows 10
Just press the Windows Key + I button to open setting options then click on the system.
Now you need to click on Advanced Graphics Settings / Graphic Settings from the left-hand menu.
Just disable fullscreen optimization from unchecking the Enable fullscreen optimizations.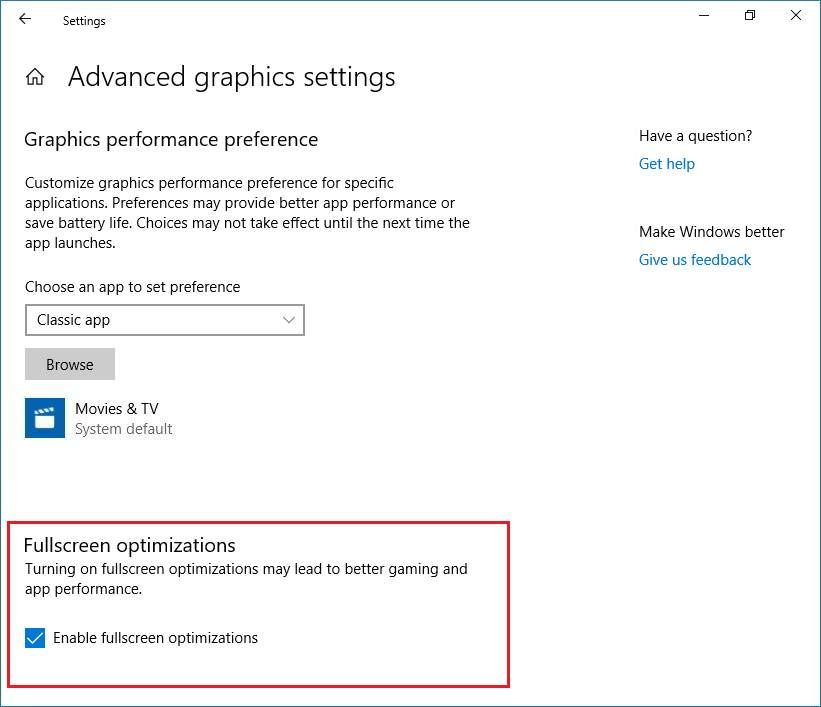 Just close the setting Windows for complete. (If you again enabled just checkmark the enabled fullscreen optimizations) Uninstall Norton on Windows 10 – Step by Step