Do you know, how to run command for word? You can launch the Microsoft Word application by a winword command from the run window.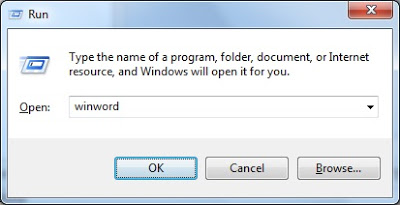 Remember this command doesn't work from command line as locationwinword.exe. You can easily open this Word application by the following a command prompt below.
start winword
You can enjoy using the above Commands work with the all type of office or all editions of MS Word.
How to Run Command for Control Panel – Command Prompt
You can easily open an existing word document from the command prompt.
start winword
You can also use to open the file following command below – C:\Users\mylogin\Resume.docx
start winword C:\Users\mylogin\Resume.docx