If are you lost or forgotten your Windows license key? Windows product key finder free license key from XenArmor 2021 [official giveaway]. It's very simple software but helps to instantly recover your lost license key from your PC. This tool over 5 Hundred plus popular software including Adobe, Norton Antivirus, Winamp, MS Office, MS SQL Server, etc find the license key. It can also find the serial number from your external disk drive, registry hive files, or remote computer in your network.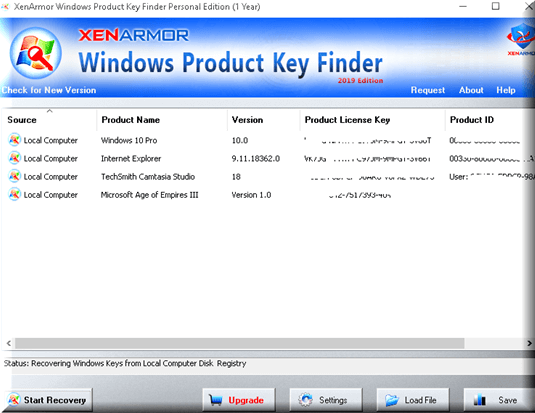 Key Finder for Windows 10 of features:
– User-friendly interface and recover easily to your forgotten or lost Windows (Vista/7/8/8.1/10) key.
– Recover your license key from the Windows folder of another operating system, registry hive file, or external disk drive.
– Recover the keys from hundreds of popular games like FIFA, Age of Empires, AOE, NFS, Half-Life, The Sims, Quake, and more.
– It recover the lost CD keys from popular software like MS Office 2016/2019, IE, Adobe, etc.
– Backup your keys recovered to HTML, XML, CSV, JSON & SQLite File.
– Command-line options help to automate or integrate into scripts.
– It generates the backup system automatically.
– During the operation, it will display the details of status.
– It works on all Windows Operating Systems (32bit/64bit).
– Easy to install and uninstall system.
How to Get Product Key Finder for Windows 10 License Free Giveaway from XenArmor

:

Normally, this software costs $29.95 for the full version but the developer is offering a free giveaway for everyone. Just follow the few steps and grab this software.

Step-1: Go to Visit the Giveaway Page Here.
Step-2: Just type your email address and click on the "Request Full Version Key" button.
Step-3: Go to check your email inbox and you will receive an email from XenArmor. Follow the email instruction and it provides details about the license code with the setup link.
Step-4: You can also download the installer file – From HERE.
Step-5: After completing the download and extract the zip file and run the installer.
Step-6: Then complete the installation process. When you open the software the first time and you need to enter your receiving license key email with the license code.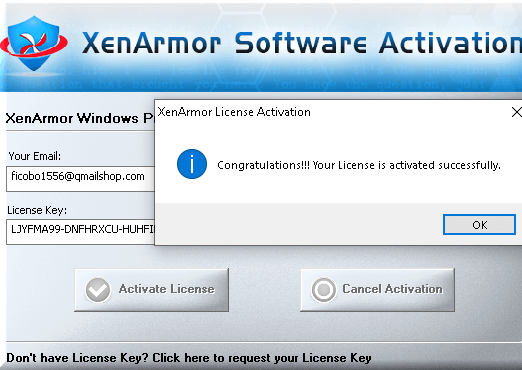 Step-7: Just hit on the "Activate License" button and enjoy using it for the 1-year full version.
Hopefully, enjoy using this software, and easy to find out your Windows Operating License key. If you face any problems comment below.
Other Article – MiniTool Power Data Recovery License Key Free Download