Norton was the first company that provided a free public DNS server. But, on November 15th, 2018 Norton ConnectSafe DNS confirmed that they are shutting closing down and it won't be online anymore. So that if you are using this server then you will also shut down with that.
So you should replace it with an alternative DNS before the deadline. We collect some best Norton ConnectSafe Alternative DNS servers for content filtering, fastest browsing, and security. Let's find out 6 Norton ConnectSafe DNS Alternative: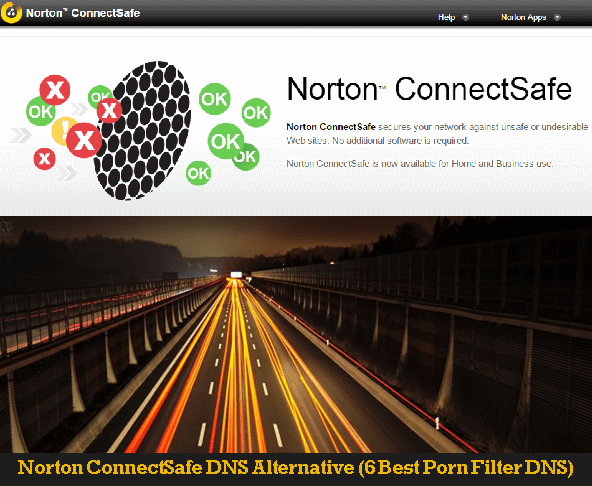 Why You Should Use an Alternative DNS Server:
DNS secures the internet that you use. Your ISP or internet service provider provides you a default DNS server so that on some occasions you may get slower speed or anything else. But using an alternative DNS server can be a better solution because of some reasons. Here are some phenomenal things to use for an alternative DNS server.
Using an alternative DNS server, your ISP can't be able to log your browsing history, cookies, etc.
Using an alternative DNS server will also protect you from potential malware, phishing site, etc.
DNS or Domain Name Server is a computer server that contains a database of public IP addresses and their associated hostnames. DNS is what lets users connect to websites using domain names instead of IP addresses.
Every website has a unique IP address that other machines use to find the device. DNS servers help us to memorize IP addresses such as 192.168.1.1 instead of google.com.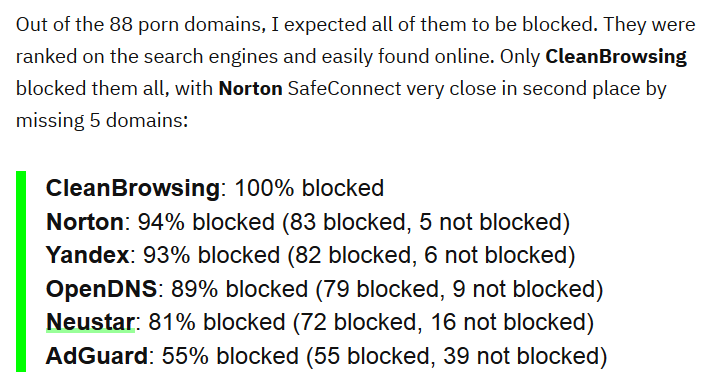 So, here is the 6 best DNS server you can use:
1. OpenDNS (Fast Public DNS Server):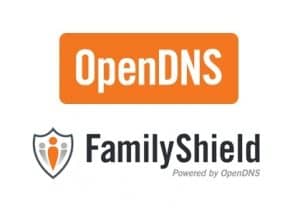 OpenDNS is the leading provider of security and infrastructure services that make the Internet safer through integrated Web content filtering, anti-phishing, and DNS. It will keep children safe from unexpected mature websites. OpenDNS services enable consumers and network administrators to secure their networks from online threats, reduce costs and enforce Internet-use policies. OpenDNS is used today by millions of users and organizations around the world.
High-speed Browsing
100% uptime
Phishing and malware sites are blocked
Web filtering of unwanted content
Email support
History of your internet activity for the past 12 months
Access to specific websites only
Easy setup
Preferred and alternate DNS servers are:
208.67.222.123
208.67.220.123
OpenDNS Family Shield IP: 208.67.222.123
Content filtering settings: https://signup.opendns.com/homefree/
2. CleanBrowsing (Best Public DNS for Content Filtering):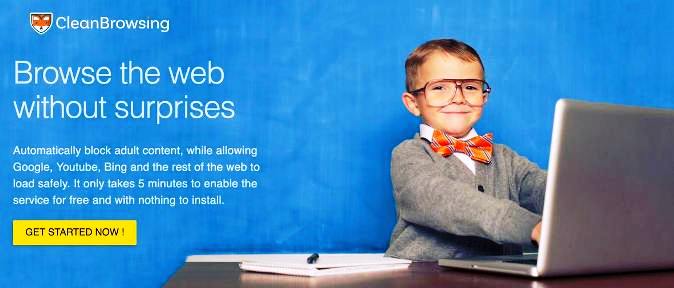 CleanBrowsing is a family and kid-safe way to browse the web without surprises. It Automatically blocks unsafe content, while still allowing Google, YouTube, Bing, and the core of the web to load safely. All it takes is 5 minutes to enable the service for free and nothing to install.
Just pick the devices of your kids that you want to change the DNS server and change it in the below address –
DNS Address: 185.228.168.168
You can also change the DNS server on your router to cover your whole house. It really just takes 5 minutes.
Clean Browsing FamilySafe (185.228.168.168)
3. AdGuard (Best DNS for Ads Blocking and Privacy):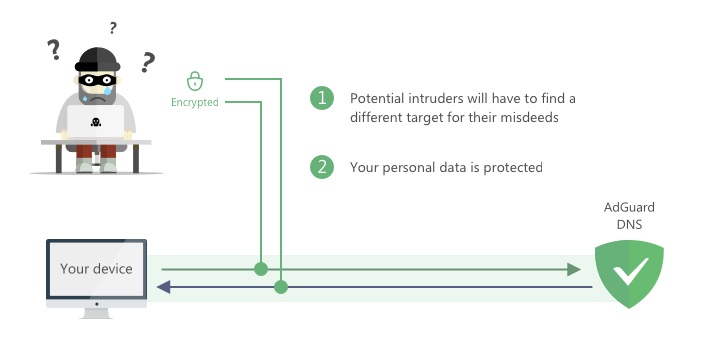 AdGuard is a unique desktop program that has all the necessary features for the best web experience. The software combines the world's most advanced ad blocker for Windows, a whole privacy protection module, and a parental control tool all working in any browser or app.
AdGuard fights against all trackers and analytical systems that spy on you thanks to the special Spyware filter designed by the AdGuard team. It accumulates rules against all known online analytics that try to steal your private data. Filtering inside apps. It will filter porn websites and harmful ads.
DNS Address: AdGuard Family Protection: ( 176.103.130.132)
4. Yandex: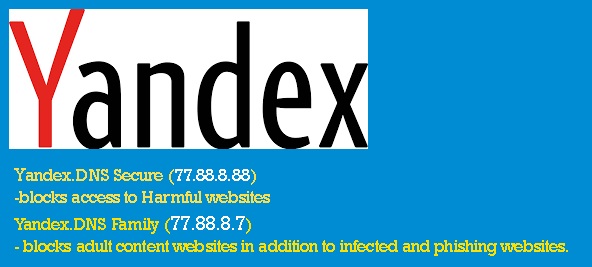 Yandex aims at providing relevant search results for every user including those who do not have any interest in the content. The technologies for filtering content have successfully been implemented in a number of Yandex's services including image search and search suggestions. Yandex filters harmful websites from its search results for any queries that do not explicitly express the user's intention to find dangerous content.
Yandex also offers a family search filter. With this option enabled, the dangerous content will not appear in search results even in response to directly relevant queries like [unsafe content]. Using the family search filter gives parents certainty that their children are protected from exposure to dangerous content on the internet.
Yandex.DNS Standard (77.88.8.8) provides completely unfiltered access,
Yandex.DNS Secure (77.88.8.88) blocks access to harmful websites, while
Yandex.DNS Family (77.88.8.7) blocks harmful content websites in addition to infected and phishing websites.
https://dns.yandex.com/
5. NeuStar:
Provided free of charge, Free Recursive DNS enables end-users and businesses to experience a much more reliable, faster, and safer Internet experience.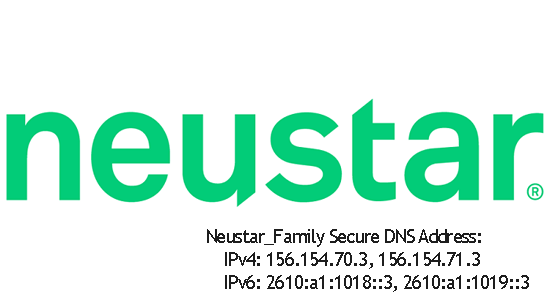 Reliability & Performance: for users that want reliable and fast DNS lookups without blocking any specific categories.
Threat Protection: For users who want protection against malicious domains for security purposes. Includes Reliability & Performance. Low Malware, Ransomware, Spyware & Phishing
IPv4: 156.154.70.2, 156.154.71.2
IPv6: 2610:a1:1018::2, 2610:a1:1019::2
Family Secure – For families that want to ensure children don't have access to mature content. Includes Reliability & Performance + Threat Protection. Medium Low + Gambling, Pornography, Violence & Hate/Discrimination.
Neustar_Family Secure DNS Address:
IPv4: 156.154.70.3, 156.154.71.3
IPv6: 2610:a1:1018::3, 2610:a1:1019::3
https://www.home.neustar/dns-services/ultra-recursive-dns
6. Quad9 – (Best Free DNS for Speed, Security, and Privacy):
Quad9 is a free, recursive, anycast DNS platform that provides end users robust security protections, high performance, and privacy.
Security: Quad9 blocks against known malicious domains, preventing your computers and Lots of devices from connecting to malware or phishing sites.
Primary and Secondary DNS Servers:
Privacy: No personally identifiable information is collected by the system. IP addresses of end users are not stored on disk or distributed outside of the equipment answering the query in the local data center. Quad9 is a not-for-profit organization dedicated only to the operation of DNS services.
How will Quad9 protect Your data and Secure your PC?
When you use Quad9, attackers and malware cannot leverage the known malicious domains to control your systems, and their ability to steal your data or cause harm will be hindered. Quad9 is an effective and easy way to add an additional layer of security to your infrastructure for free.
Content Filtering: sorry, no content filtering is available in their DNS.
No. Quad9 will not provide a censoring component and will limit its actions solely to the blocking of malicious domains around phishing, malware, and exploit kit domains.
Cloudflare DNS (Fastest DNS Server Ever):
So, the benefits of using Cloudflare are:
Not logging DNS traffic, no saving of your IP—privacy first
Speed—the fastest of all DNS providers
Community forum support
Easy setup
Cloudflare ipv4 Primary and secondary DNS servers:
The DNS resolver also operates through IPv6:
2606:4700:4700::1111
2606:4700:4700::1001