Looking for the best antivirus software for PC or Mac? Avira Antivirus Pro 2023 latest version is one of the best security software. It's one of the powerful real-time security protection against all types of malware or ransomware. Light-weight system resources that help to powerful scanning modes with AI-enabled detection powerful cloud-based system. It uses behavioral analysis to detect with block ransomware.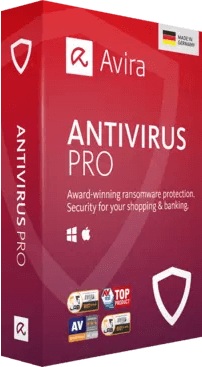 Besides web protection and secure email traffic, Avira Antivirus Pro provides advanced virus & ransomware protection. Safe with secure browsing of the internet is possible to web protection. Automatic website blocking protects against spam, keyloggers, phishing, and other threats. Using Avira's email protection, you can detect viruses and malicious links in emails using POP3 & IMAP protocols.
Within seconds, every incoming email is scanned for viruses, potentially unwanted applications, and phishing links. Outgoing emails can protect with this security. As of now, only Windows supports email protection. An additional layer of security can be achieved through behavior-based analysis, by examining what triggers a piece of code. Generally, an antivirus program blocks activities associated with ransomware, such as locking down security controls on the device.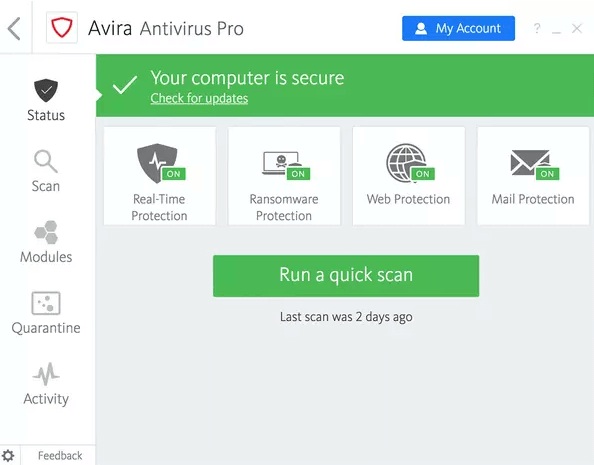 Avira Antivirus Pro Key Features:
User-friendly interface and award-winning security protection software.
It provides protection against malware, viruses, spyware, ransomware, trojans, and more.
It detects malicious attachments and links in email attachments.
Protect yourself against new and evolving threats with an intelligent learning system.
It supports removable device scans for malware.
Detects phishing URLs & prevents them from being loaded.
Securely protects online activities from any track.
With one click, you can optimize the firewall settings.
Silent background task that uses minimal system resources.
How to Get Avira Antivirus Pro Free Trial for 3 Months 2023 [Windows/ Mac]?
Step 1: Go to visit the Giveaway Page HERE.
Step 2: Enter your email address. Then hit on the get-free license button.
Step 3: Then check your email inbox to get an email from Avira. It is the confirmation email and click on the "Accept & Install" button.
Step 4: Download to run the installer file & enjoy getting 90 days free subscription for free.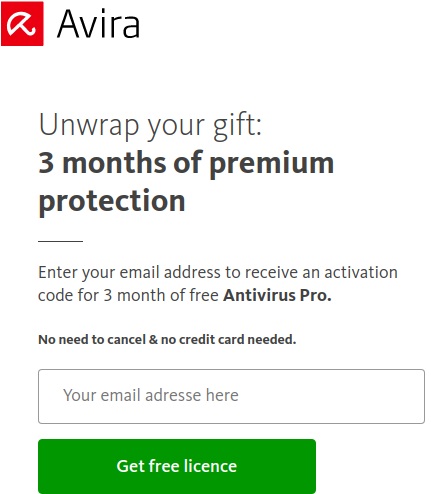 This giveaway is now available for Windows & Mac Users.
Hopefully, you enjoy getting a premium antivirus free for 90 days. If you like this security software, share it with your family and friends.
You may also like: Intego Antivirus Premium License Key Free for Windows