Today we shared here, How to Turn On or Off Windows Features by Run Command or Prompt. If you are Windows 7 users and the features are not installed by default. It can be added from "Turn off or on Windows features" Window. Windows 7 other operating version like Windows 7 enterprise edition, game are not installed by default. But you can be added this section Windows features. Just select to the corresponding check button. How to Uninstall Microsoft Security Essentials in Windows 10 by Command Prompt

How to Turn Windows features on/off: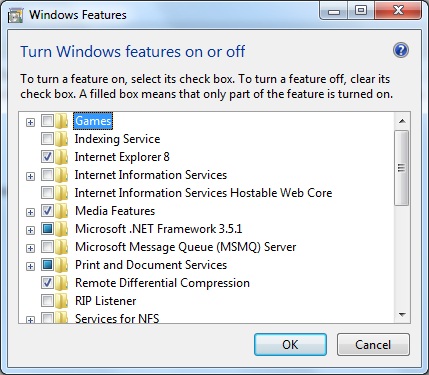 Just you need to open the Run from Windows start menu and just run by running command "optionalfeatures". This command also works on a command prompt from the administrative section.