If you want to know when your Windows operating system was installed on your device? Many times various reasons to know about this information. Here is the solution and easy way to find out get Windows to install date & time.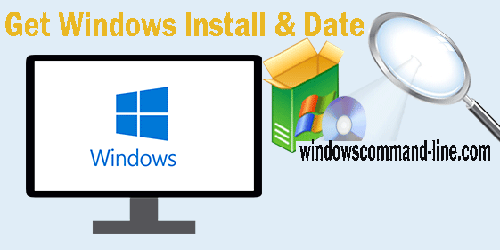 How to Get Windows Install Date & Time –
You need to follow to run the below steps:
Go to the Open command prompt
Then run the command below:
systeminfo | findstr /C:"Install Date"


You will see the install date on my computer:
C:\>systeminfo | findstr /C:"Install Date"
Original Install Date:     9/27/2017, 11:53:03 AM